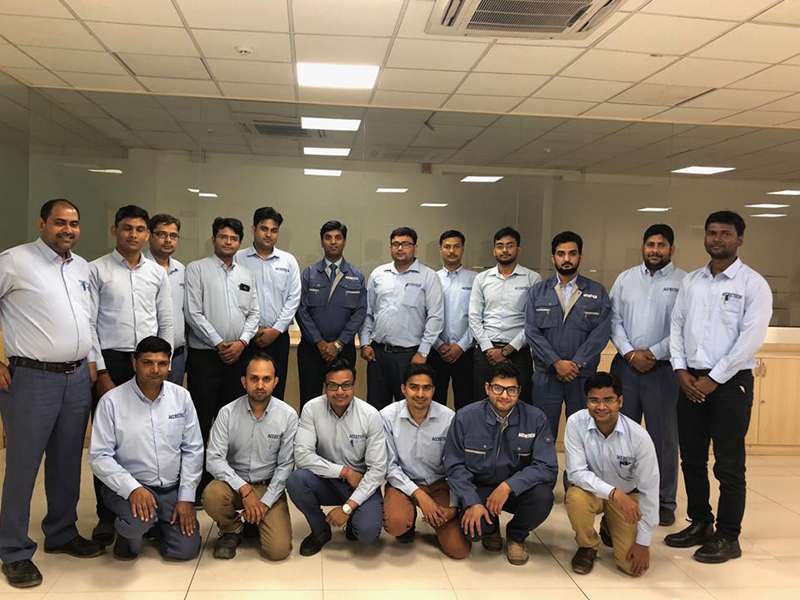 Guided by this fundamental policy, Tosei Engineering is aiming to grow with all its stakeholders through business activities in harmony with people, society and the environment. As you would expect, we are always working to enhance our technological and product development capabilities, but we are also striving to take on our domestic and international rivals, push our business partners to new highs, and exceed the expectations of our customers to create the world's No.1 products & we are doing this in a number of ways: by forging partnerships with companies that share the same goals, putting in place a product development framework capable of meeting the increasingly advanced and diversifying needs of our customers, and creating a complete service support system. by supplying unparalleled and world leading, cutting-edge product s tailored for 21st century needs, and offering a comprehensive lineup of services, Tosei Engineering is helping customers to boost their productivity and playing a key role in industry and society
Tosei Engineering Private Limited
Tosei Engineering Private Limited is Subsidiary of Tosei Engineering Corporation, Japan.
Tosei Engineering Corporation (Japan) is subsidiary of Tokyo Seimitsu Group. We all are under the brand name of Accretech.
Established
Tosei Engineering Private Limited Incorporated in India on 16thJanuary 2008.
History
2010 Start Repairing facility in head Office and Chennai branch.
2013 Establish i n house manufacturing of customised measuring machines at Manesar plant.
Business Overview
Sale, Technical service and Repair for measurement equipment, precision equipment, industrial tools, jigs, gauges and electrical equipment.
Manufacture and Sale of automatic device for industrial process such measurement, assembly, sorting. Provision of comprehensive services in all the foregoing areas.